Access
Ticket:
Fri: Required
Sat+Sund: Free area
Location:
Sportshuset
Opening Hours
Friday:
12:00-21:00
Saturday:
11:00-22:00
Sunday:
08:00-16:00
A community of artist from far and near, who display and sell digital and hand-drawn art, crafted jewellery, fanzines, and much more.
This is a great opportunity to meet them, buy stuff from their booths, get autographs and order commissions from those who offer it.
Come show them support for their talent and creativity.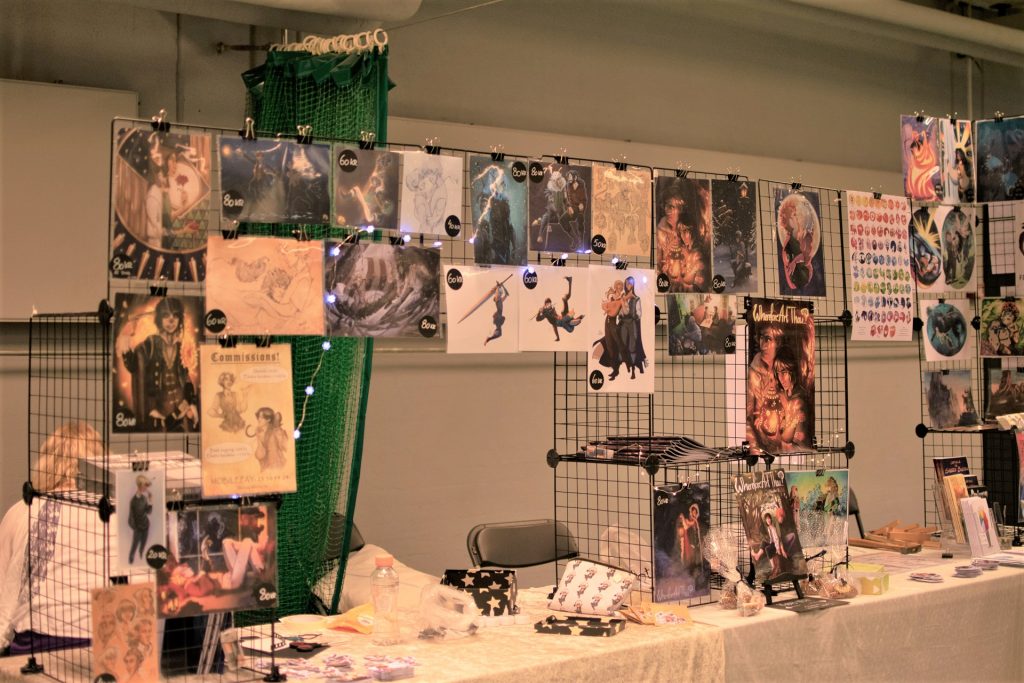 Practical

info
The individual artists keep there own opening hours, and may close down earlier or open later than the Artist Alley itself.
Should you purchase a lot of stuff, then ticket holders can use the wardrobe for free.